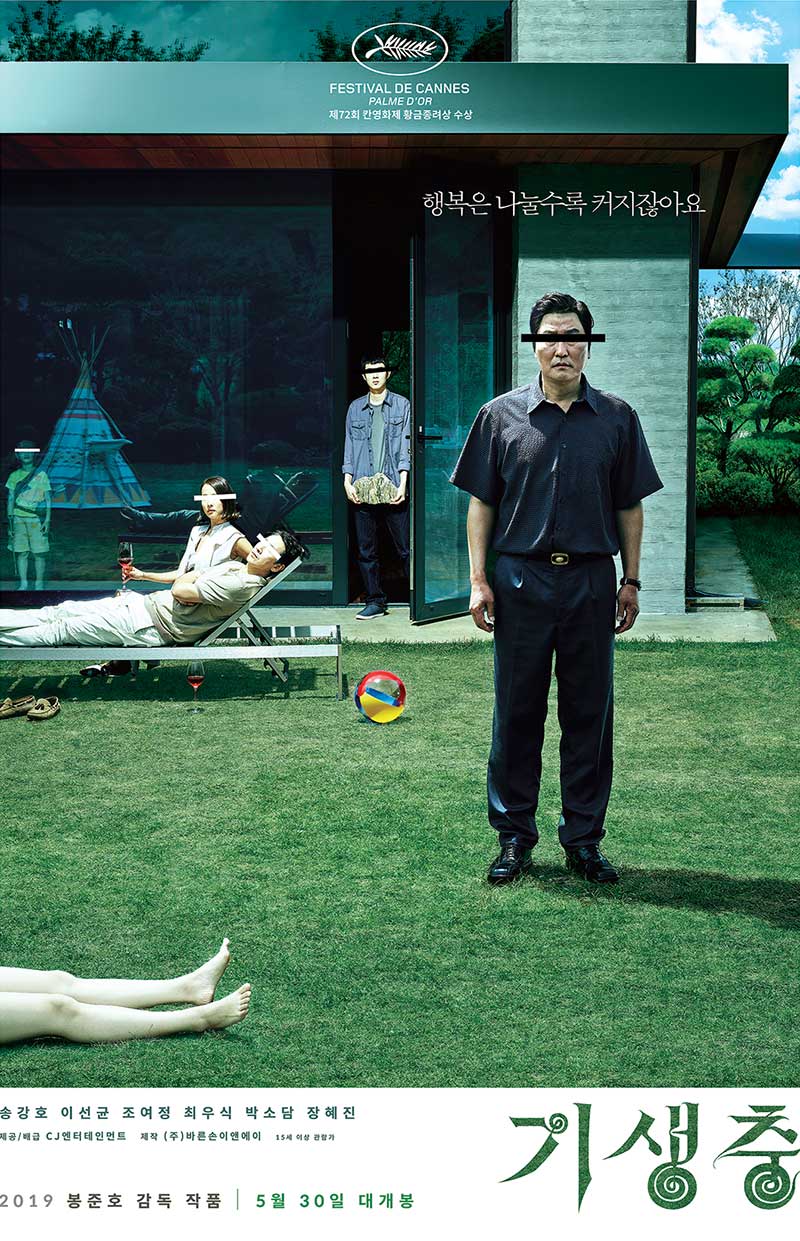 +
Parasite
Director

Bong Joon-ho

Genre

Crime, Noir, Black Comedy, Thriller, Drama

Cast

Song Kang-ho, Lee Seon-gyun, Cho Yeo-jeong, Choi Woo-shik, Park So-dam, Jang Hye-jin, Lee Jeong-eun, Park Myung-hoon

Production

Barunson E&A

Producer

Jang Young-hwan

Rating

Audience over 15 years old

Release

05-30-2019

"I didn't want to cause trouble."




Ki-taek (Song Kang-ho) and his family are good friends, although the road to living as an unemployed is difficult.

The eldest son Ki-woo (Choi Woo-shik) was given a high-priced tutoring position by his friend Min-hyeok (Park Seo-joon), a student at a prestigious university.


It is the hope of a fixed income that has just sprouted.


Ki-woo heads to the house of President Park (Lee Seon-gyun) with the help and anticipation of the whole family.


Arrive at the mansion of President Park, the CEO of a global IT company.


Yeon-kyo (Jo Yeo-jeong), a young and beautiful wife, welcomes Ki-woo.


But after the meeting of the two families that started like this, an outrageous incident awaited...

VIDEO
▶

1st trailer

▶

2nd trailer

▶

North America Trailer